In 2021, the Kentucky REALTORS® Diversity, Equity & Inclusion Committee was created. It is tasked with promoting diversity and unity within KYR membership, as well as educating REALTORS® on how to be more inclusive with peers and clients alike.

___________________________________________________________________
Open Books, Open Minds Book Club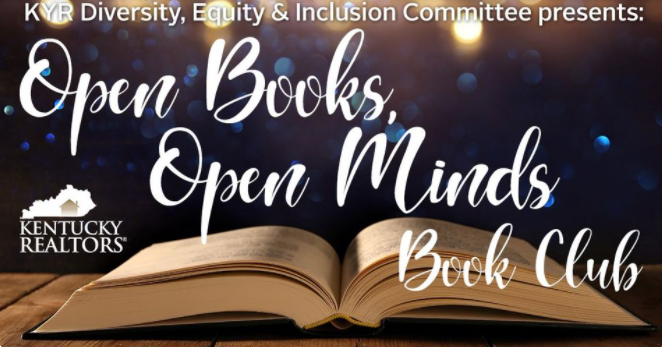 The DEI Committee's book club, Open Books, Open Minds, meets via Zoom on the 4th Thursday of each month at noon EST. All Realtors® are welcome to join our conversations led by members of the DEI committee. If you are interested in becoming a book club member, click here to JOIN TODAY!   
2021 Book List:
WE WANT YOUR REQUESTS. If you have any future book suggestions, please email Suzanne Reeves at sreeves@kyrealtors.com
Here are links to past meetings of the Open Books, Open Minds Book Club:
The Color of Law: A Forgotten History of How Our Government Segregated America: by Richard Rothstein
What If I Say the Wrong Thing?: 25 Habits for Culturally Effective People, by Verna A. Myers
Caste: The Origins of Our Discontents, By Isabel Wilkerson
The book of pride: LGBTQ Heroes who changed the world, by mason funk
If you would like to unsubscribe to Open Books, Open Minds Book Club email notifications, click here.
______________________________________________________________
ZOOM Backgrounds: (right-click to save)

_______________________________________________________________
DEI EDUCATION
Fair Housing: Challenges and Solutions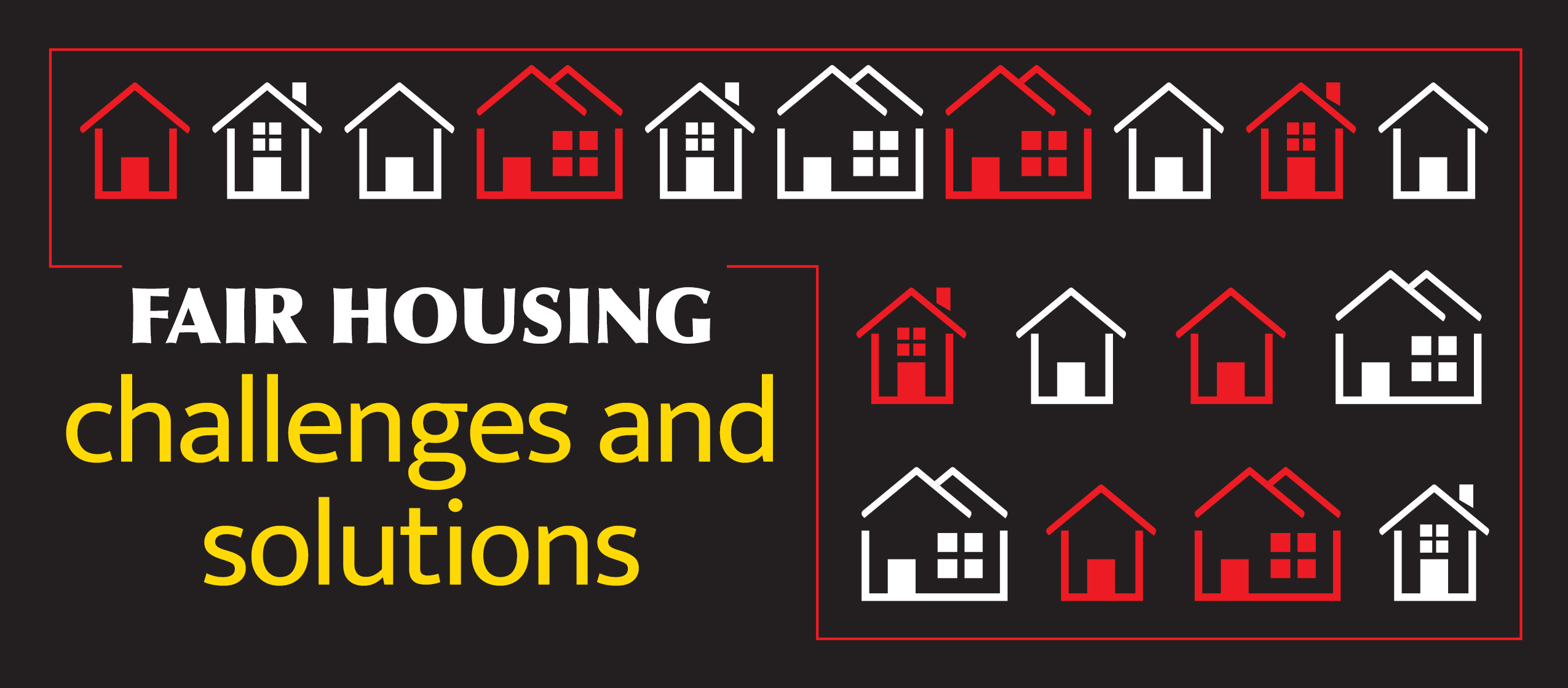 This is a joint forum hosted by the Diversity, Equity & Inclusion Committee of Kentucky REALTORS® (KYR) and the Kentucky chapter of the National Association of Real Estate Brokers (NAREB) discussing the challenges and solutions regarding Fair Housing in our communities.
On the panel were: Arthur Crosby Executive Director, Lexington Fair Housing Council Mark Alston Chairman of Public Affairs, NAREB Al Pina Chair, FMCRC / Assets & Hope HousingKentucky REALTORS® (KYR).
Fairhaven
In November 2020, NAR launched Fairhaven a new fair housing simulation training for REALTORS® that uses the power of storytelling to help members identify, prevent, and address discriminatory practices in real estate. Inspired by real stories, this innovative online experience has agents work against the clock to sell homes in the fictional town of Fairhaven while confronting discrimination in the homebuying process. Learners will also walk in the shoes of a homebuyer facing discrimination. The training provides customized feedback that learners can apply to daily business interactions.
This innovative training platform is available to all 1.4 million NAR members at no additional cost. Be an advocate for fair housing and the future of our industry. Commit to combating discrimination in real estate.
Get started by visiting fairhaven.realtor to explore the fictional town of Fairhaven and assess how well you are adhering to fair housing principles.
At Home With Diversity
The coursework for the At Home with Diversity® certification is designed to enable you to work successfully with and within a rapidly changing multicultural market. It will help you to learn diversity sensitivity, how it applies to U.S. fair housing laws in your business, and ways to develop professional guidelines for working with people in the increasingly multicultural real estate market.
You gain:
Knowledge of the subtleties of U.S. fair housing laws
Business etiquette for specific cultures
An edge in expanding your business to include international clientele
Credit towards the ABR® and CIPS designations, and as a task in the C2EX program
Some states also give continuing education (CE) credit and GRI credit for this course
Implicit Bias 
Click here to watch Bias Override: Overcoming Barriers to Fair Housing.
The mind science experts at the Perception Institute present an online workshop to help members avoid implicit bias in their daily business interactions. Drawing upon the latest evidence-based research, Perception explains how our brains' automatic, instant association of stereotypes with particular groups can cause us to treat those who are different from us unfairly, despite our best intentions and often without our conscious awareness. Perception then applies these concepts to the everyday work of REALTORS® and offers strategies to override bias in order to convey respect, ensure fairness, and improve business relationships.

_____________________________________________________________
January 2022 Observance Calendar
Month-long observances:
 National Mentoring Month
 Poverty in America Awareness Month
 Slavery and Human Trafficking Awareness Month
Important D&I calendar dates:
 January 1 – New Year's Day
 January 4 – National Braille Day
 January 7 – Christmas (Eastern Orthodox)
 January 16 – World Religion Day
 January 17 – Martin Luther King, Jr. Day
 January 18 – Mahayana New Year (Buddhist)
 January 24 – International Day of Education
 January 26 – International Customs Day
 January 27 – International Holocaust Remembrance Day
_____________________________________________________________________________
PAST DEI EVENTS:
Open Books, Open Minds Book Club Meeting (In-person)
KYR 2021 Summer Retreat on Tuesday, June 29th
Open Books, Open Minds DEI Welcome Reception: Featuring Woman in Real Estate
KYR 2021 Annual Convention & Expo on Monday, September 27th