Kentucky REALTORS® is proud to announce that the statewide participation total for the first annual Kentucky REALTOR® Ring Day reached $13,102.75. This total is cumulative from nine different cities across the Commonwealth.
Nearly half of the state-wide total came from Paducah, KY where a donation match brought the Paducah Board of REALTORS® area total to just over $6,000.
KYR President, Steve Cline, is pleased that so many areas saw participation. "It's wonderful that folks across the state were able to see a familiar face at one of these kettles. Though its most important that money was raised for a great organization, the fact that people were able to interact with REALTORS® who were giving of their time is a bonus. I hope this event grows by leaps and bounds", Cline said.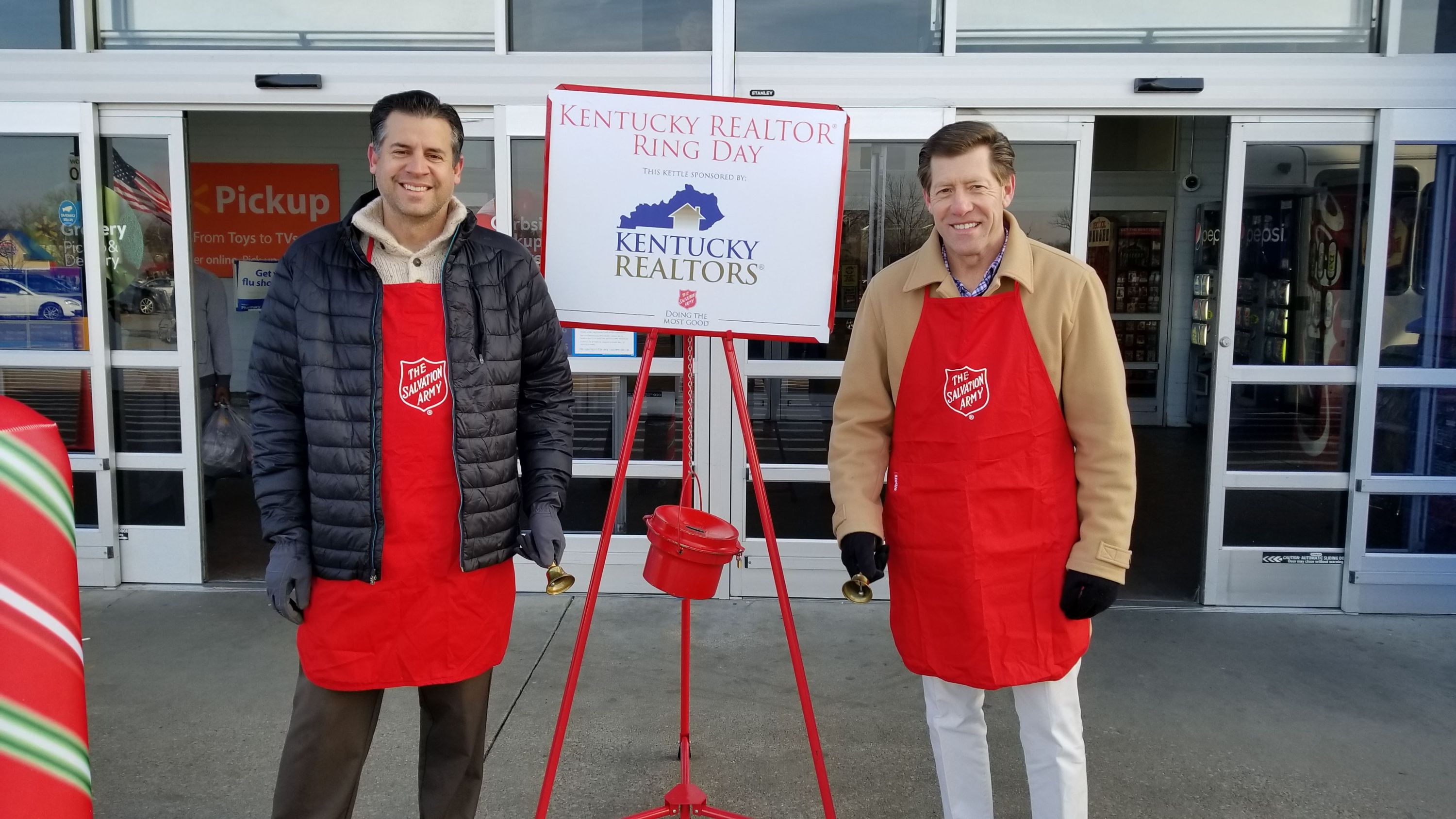 Kentucky REALTORS® C.E.O., Steve Stevens said, "It's long been known that REALTORS® are a philanthropic bunch with over eighty-percent of them giving to charity annually. It comes as no surprise that they were ready and willing to get out and encourage others to be generous as well."
Stevens is excited for this time next year when, hopefully, more members will get out and ring bells at kettles. "This was a publicized effort that netted great results. Now that folks see what can be accomplished, I hope we can at least double our participation and our tally in 2019", he said.
The Salvation Army has been helping coordinate "Ring Days" for different organizations for years, but this event marked the first of its kind in Kentucky with REALTORS® as a focus.
KYR staff members, as well as the staff of various local REALTOR® associations across the state, also participated in the event. Kettles were staffed at retail outlets where shoppers were greeted and invited to donate.