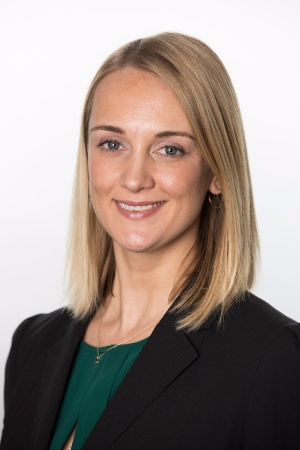 Kentucky REALTORS® (KYR) announced that Pamela Gregory has been hired as the Director of Governmental Affairs. Pamela comes to KYR with an extensive background in managing various aspects of advocacy, governmental relations and outreach.
Gregory was previously the manager of the Southeastern Region for the U.S. Chamber of Commerce based in Atlanta, GA. She supported congressional and public affairs for eight southeastern states: Alabama, Florida, Georgia, Mississippi, North Carolina, South Carolina, Tennessee, and Virginia. The mission of the Southeastern Regional Office is to develop and maintain the region's legislative, political, and grassroots resources to achieve the U.S. Chamber's public policy goals.
Pamela joined the Chamber directly from the U.S. Global Leadership Coalition. There, she served as the Southeast regional outreach manager and built relationships and coordinated all aspects of the coalition in Georgia, North Carolina, South Carolina, and Tennessee. Previously, she spent more than five years in outreach roles for former Sen. Jim DeMint (R-SC) and Sen. Tim Scott (R-SC). Gregory holds a Bachelor of Science degree from the College of Charleston.
"The breadth of Pamela's expertise in governmental relations and from working for one of the nation's strongest business advocacy organizations is the perfect fit to help KYR achieve its legislative and political involvement goals." said Steve Stevens, CCE, KYR's CEO. "We look forward to having her take us to a new level of member engagement at KYR."
KYR, the voice for real estate in Kentucky, is one of the largest and most influential associations in Kentucky. Founded in 1922, KYR represents more than 10,400 REALTORS® who are involved in all aspects of real estate, including residential and commercial real estate brokers, sales agents, developers, builders, property managers, office managers, appraisers and auctioneers.