Fair Housing Continuing Education Approved for Kentucky REALTORS® and Licensees
KYR and the Kentucky REALTOR® Institute are excited to announce the launch of "Fairhaven:  A Fair Housing Simulation".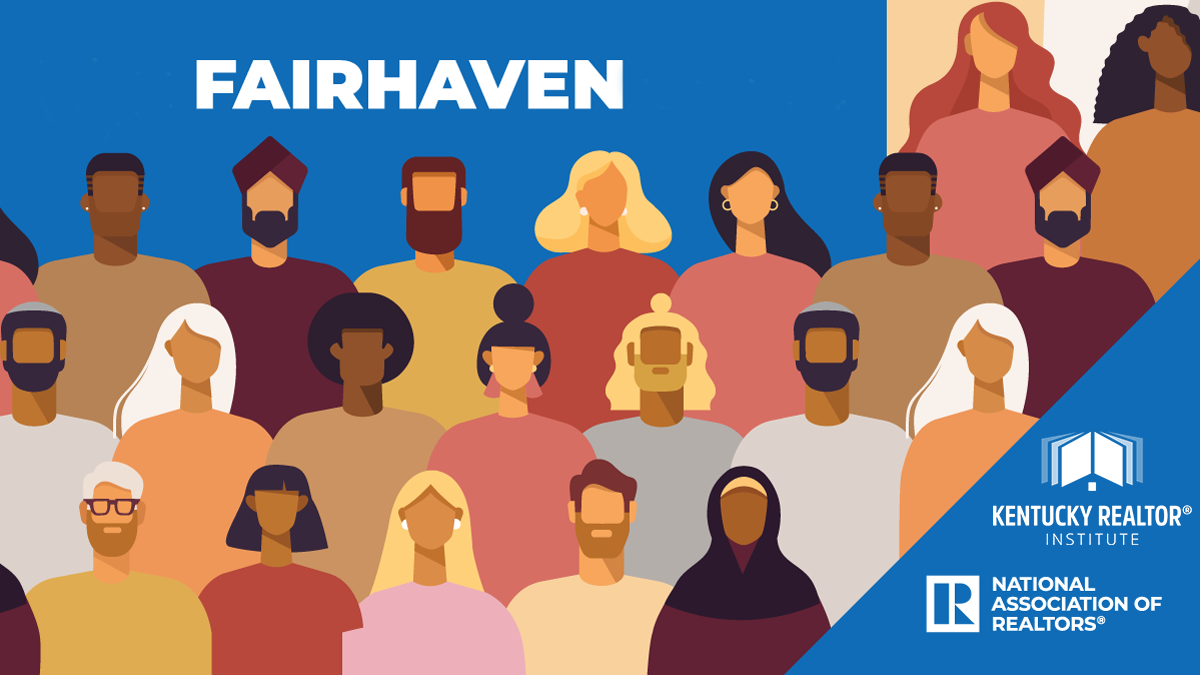 This is a new course that is offered FREE for Kentucky REALTORS® (KYR) members and provides CE/PLE hours for licensees. It was written several months ago and submitted for approval from the Kentucky Real Estate Commission as a for-credit course. Now, KYR Members may now go to the Kentucky REALTOR® Institute website and register for the course and receive continuing education or post-licensing credit in the Commonwealth.
"Fairhaven: A Fair Housing Simulation" was adapted with permission from the Fairhaven simulation developed and offered by the National Association of REALTORS® (NAR) making Kentucky the first state where this course is available for credit. The original course from NAR uses the power of storytelling to help members identify, prevent, and address discriminatory practices in real estate. Inspired by real stories, this innovative online experience has agents work against the clock to sell homes in the fictional town of Fairhaven while confronting discrimination in the homebuying process. Learners will also walk in the shoes of a homebuyer facing discrimination. The training provides customized feedback that learners can apply to daily business interactions.
"REALTORS® have a track record of improving the communities where they work and live", said Steve Stevens, CEO of Kentucky REALTORS®. "Combating discrimination, whether it is intentional or not, within the housing industry is just another way to strengthen our communities and make the American dream of homeownership a reality for more Kentuckians".
To register for the course visit the KRI Fairhaven page at https://kyrealtorinstitute.com/fairhaven-fair-housing-simulation.
For more information contact Nicole Knutdson or Suzanne Reeves at 859.263-7377.