The effect of COVID-19 on the housing market in Kentucky was finally seen in the April statistics as a 12.5% drop in homes sold. 3,748 closings took place in April, down from 4,281 in April 2019. Housing market experts have been predicting a nationwide dip in sales for 2020 of about ten percent.
Click here for the complete Kentucky Housing Market Report for March 2020
---
Kentucky metro area house prices are forecasted to track the national market. Current local conditions support an estimated 7.7% increase in the next twelve months. Kentucky's housing market vitality, based on the nine metro housing markets which comprise it, is the same as that of the overall U.S. and currently ranks the state as twentieth in the nation. Recent changes in local conditions suggest the possibility of improvement in short-term performance.
Click here to view the entire Housing Market Vitality Report for March 2020.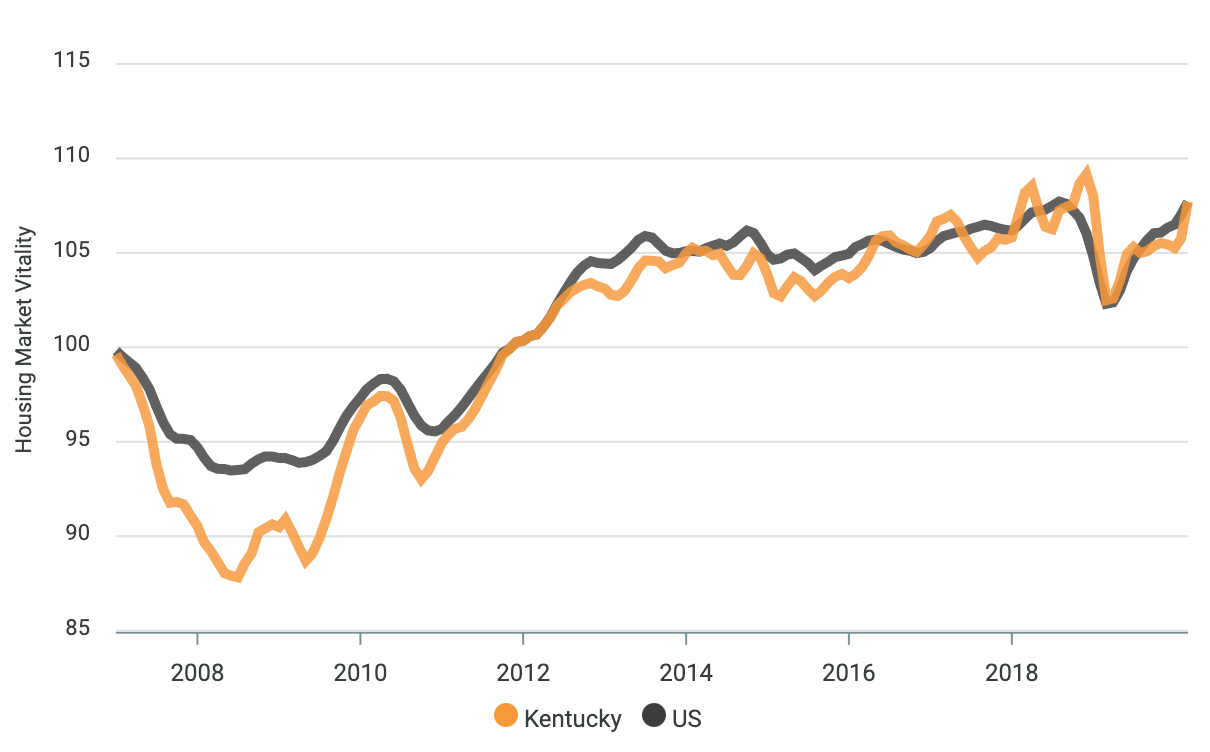 ---
The emerging narrative is that house prices will mostly hold steady in the next twelve months although transaction volumes will be lower. The anticipated stress on homeowner finances will create opportunities for single-family rental investors.
In the next twelve months:
- 35% Expect increased sales to first time buyers
- 58% Expect increased sales to investors
- 21% Anticipate buyers spending a smaller share of income on housing