COVID-19 had an adverse, albeit short, impact on the Kentucky housing market this spring. Higher pending contracts over the past two months indicated that sales would come roaring back. June would not disappoint. 5,426 closings took place in Kentucky, up a whopping 13% over June of last year. Year-to-date sales climbed to 24,159. This is 1% greater than sales through June of 2019 which peaked at 23,945.
Click here for the complete Kentucky Housing Market Report for June 2020
---
Kentucky metro area house prices are forecasted to track the national market. Current local conditions support an estimated 7.7% increase in the next twelve months. Kentucky's housing market vitality, based on the nine metro housing markets which comprise it, is the same as that of the overall U.S. and currently ranks the state as twentieth in the nation. Recent changes in local conditions suggest the possibility of improvement in short-term performance.
Click here to view the entire Housing Market Vitality Report for July 2020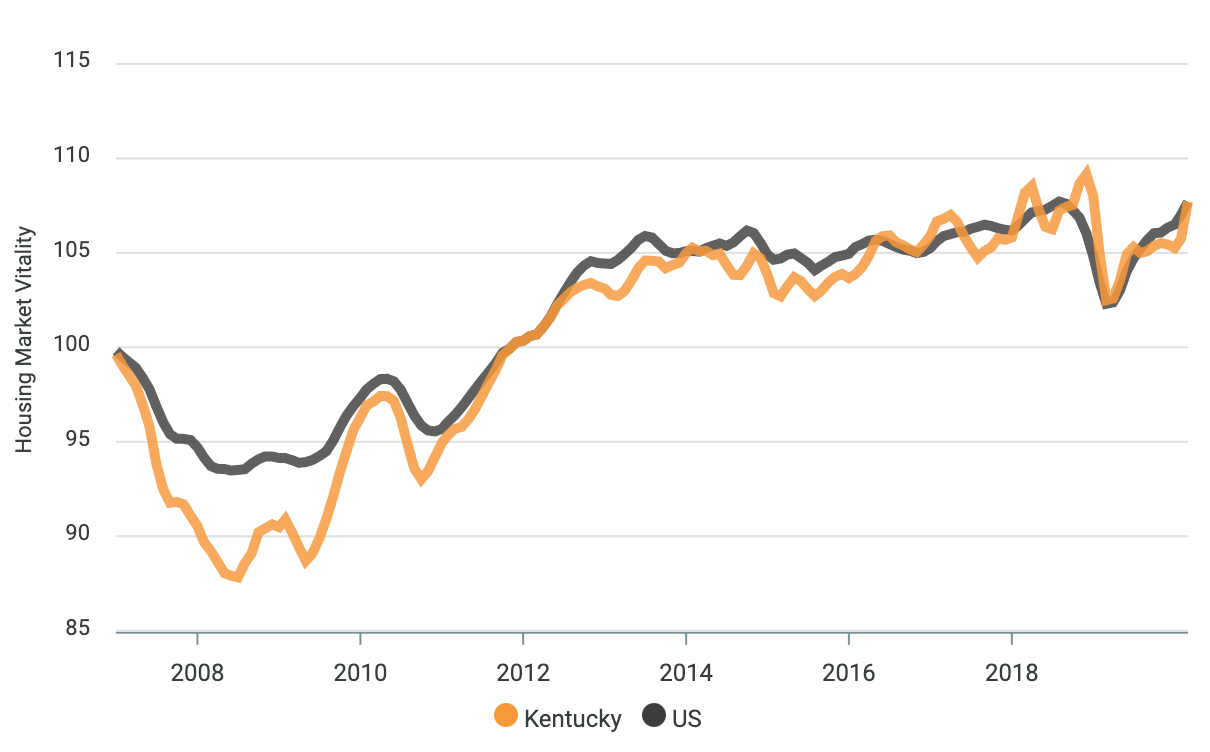 ---
The emerging narrative is that the market has rebounded from the spring COVID-19 slump with the headline Confidence Index and all three sub-indices remaining flat in July.  Nearly three out of five survey respondents expect an increase in listings activity, as the foreclosure moratorium expires and forbearance programs wind down. 

In the next twelve months:
- 49% of respodents expect an increase in sales volume
- 80% expect an increase in delinquencies