Home sales were up for the third consecutive month since the housing market roared back to life in June. 5,475 closings took place in Kentucky, up almost 7% over August of 2019. That follows an almost 15% increase experienced in July. Year-to-date sales surged to 35,705, up 4% from August of last year.
Click here for the complete Kentucky Housing Market Report for August 2020
---
Kentucky metro area house prices are forecasted to track the national market. Current local conditions support an estimated 7.7% increase in the next twelve months. Kentucky's housing market vitality, based on the nine metro housing markets which comprise it, is the same as that of the overall U.S. and currently ranks the state as twentieth in the nation. Recent changes in local conditions suggest the possibility of improvement in short-term performance.
Click here to view the entire Housing Market Vitality Report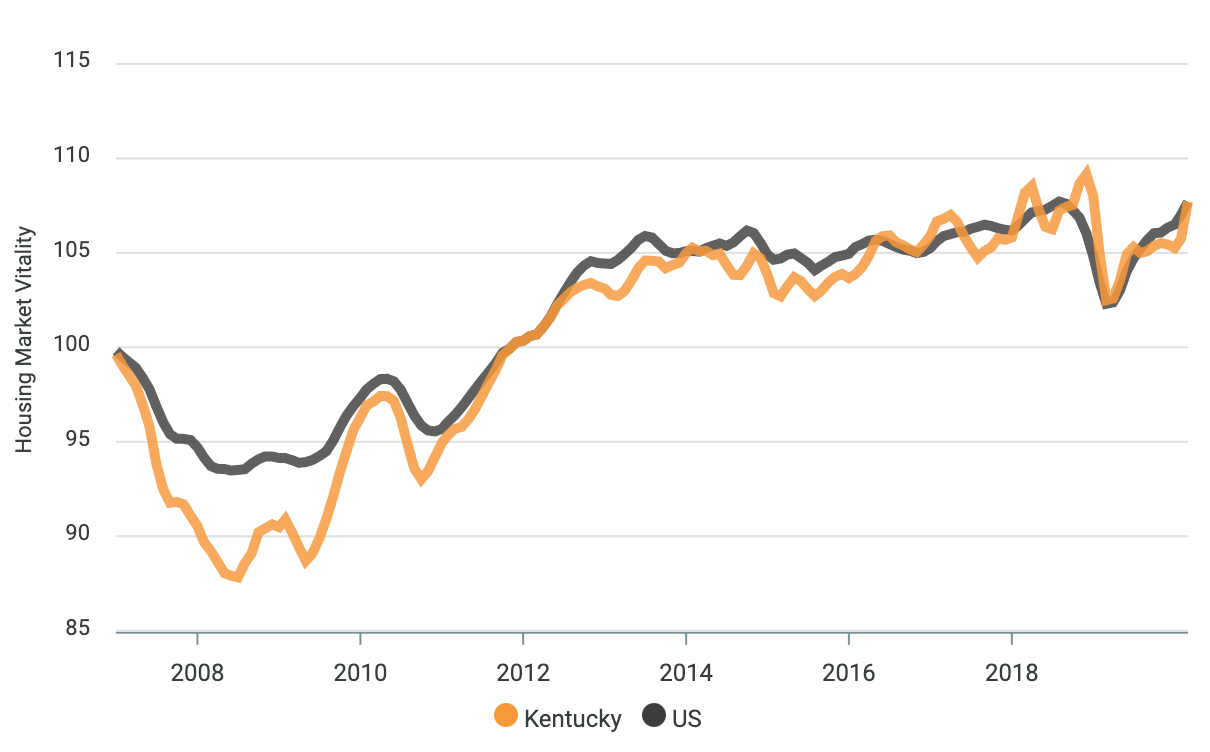 ---
"House price appreciation has outstripped the benefit of record-low mortgage rates", explained Vidur Dhanda, author of the survey. "Low inventory can sustain price growth up to a point before financial concerns about affordability become an issue. We are beginning to see that with the tightening mortgage standards."
In the next twelve months:
- 49% of respodents expect an increase in sales to investors
- 43% expect an increase in sales to first-time buyers