The Kentucky housing market continued its strong start despite March being the beginning of the "COVID-19 season". March home sales were up 3.6% over last year cresting at 4,194 (up from 4,048). Sales volume in March continued to climb, reaching $884.7 million. This bested the March 2019 figure of $773.9 million by nearly 15%.
Click here for the complete Kentucky Housing Market Report for March 2020
---
Kentucky metro area house prices are forecasted to track the national market. Current local conditions support an estimated 7.7% increase in the next twelve months. Kentucky's housing market vitality, based on the nine metro housing markets which comprise it, is the same as that of the overall U.S. and currently ranks the state as twentieth in the nation. Recent changes in local conditions suggest the possibility of improvement in short-term performance.
Click here to view the entire Housing Market Vitality Report for March 2020.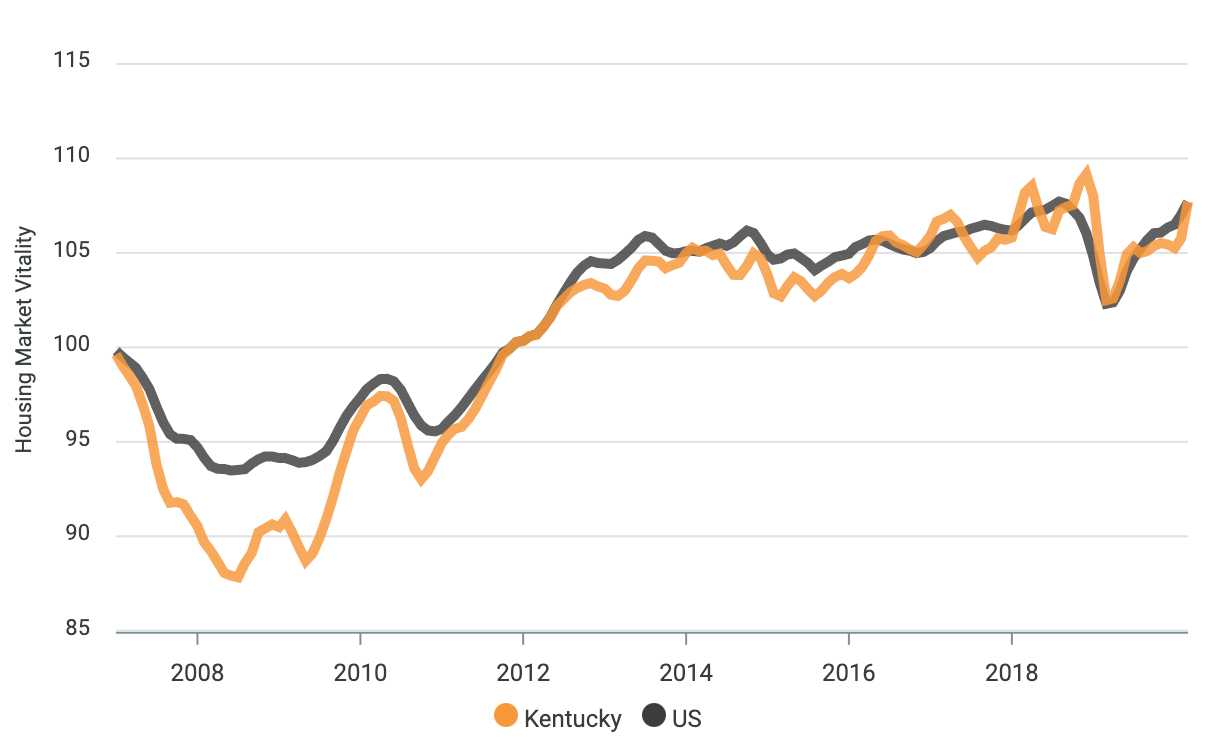 ---
The emerging narrative is that house prices will mostly hold steady in the next twelve months although transaction volumes will be lower. The anticipated stress on homeowner finances will create opportunities for single-family rental investors.
In the next twelve months:
* − 40% of respondents expect a decrease in sales volume
- 51% anticipate decreased foot traffic
- 46% expect houses to stay on the market for longer
- 36% expect fewer sales to first-time buyers
* − 90% of respondents anticipate an increase in delinquencies
- 59% expect more houses to sell below asking price
- 57% expect increased sales to investors